Faculty of Design, Academy of Fine Arts in Warsaw
Renovation of an old part of the Design Faculty. The project covered the last floor and the unused attic of the school building. 300 square meters, 7 meters in the highest point. The space is populated by students of Fashion Institute. The main place contains of large open space, small meeting room and two multifunctional mezzanine. It is followed by the toilet and kitchen, entrance space and the staircase. There is enirely new glass structure on the roof terrace, acting as the separate lecture room. The project was conducted under strict building codes and in cooperation with city restorer office.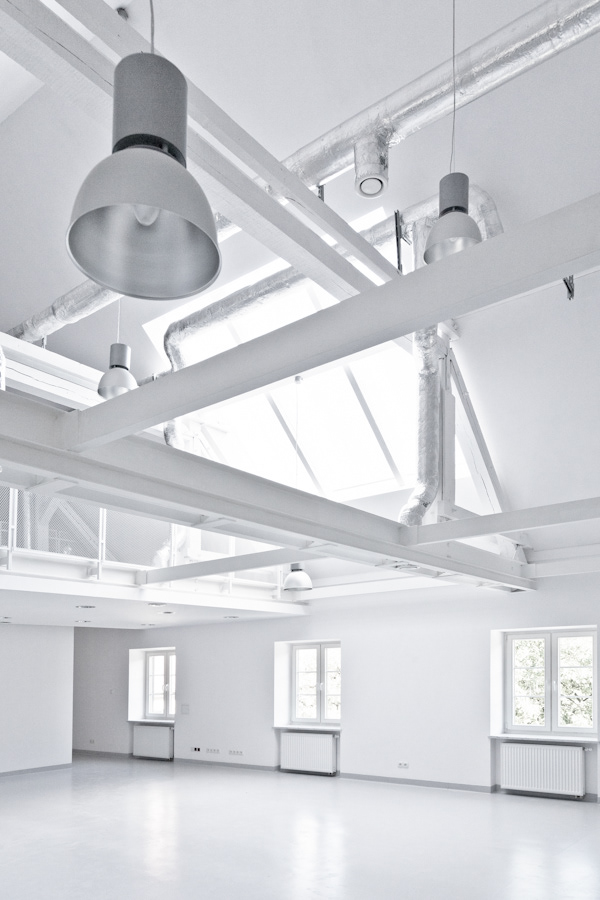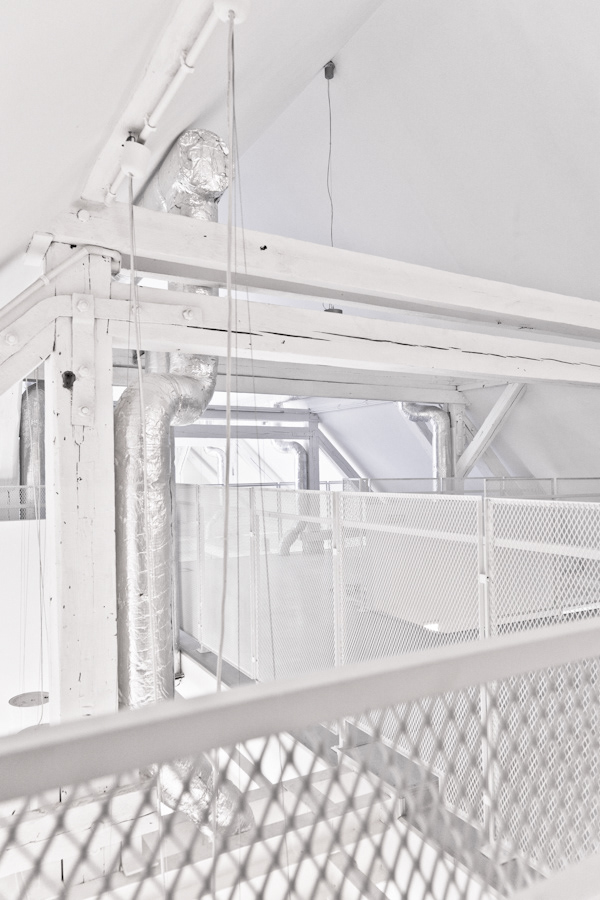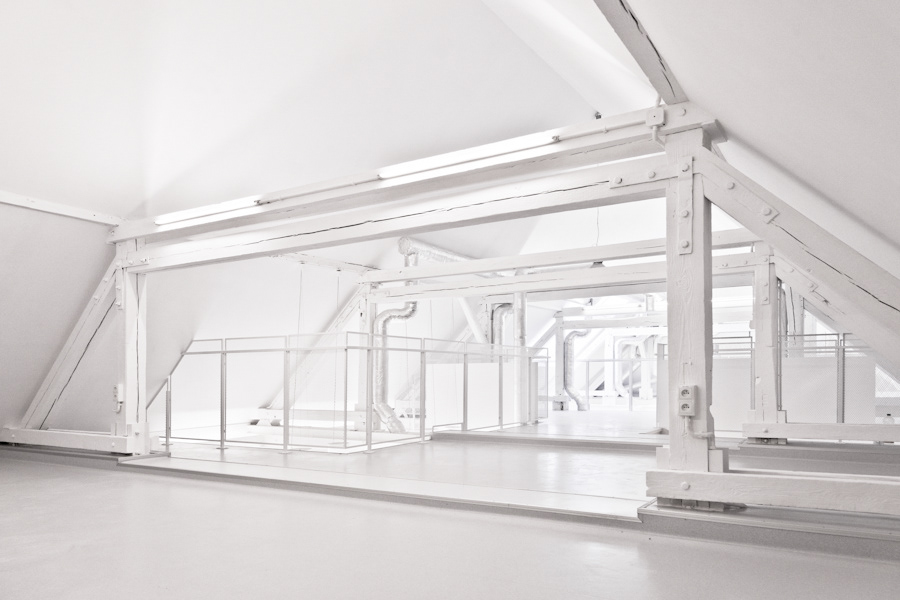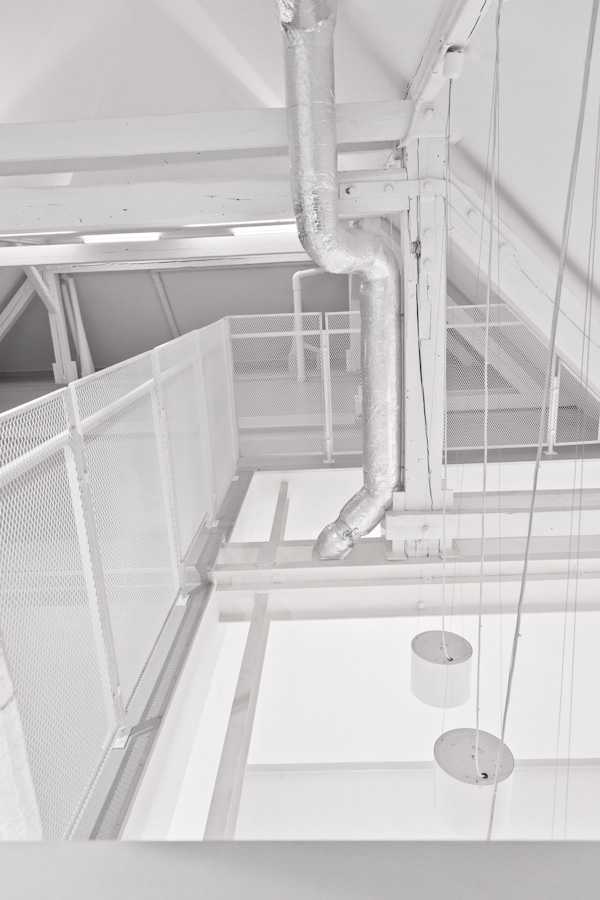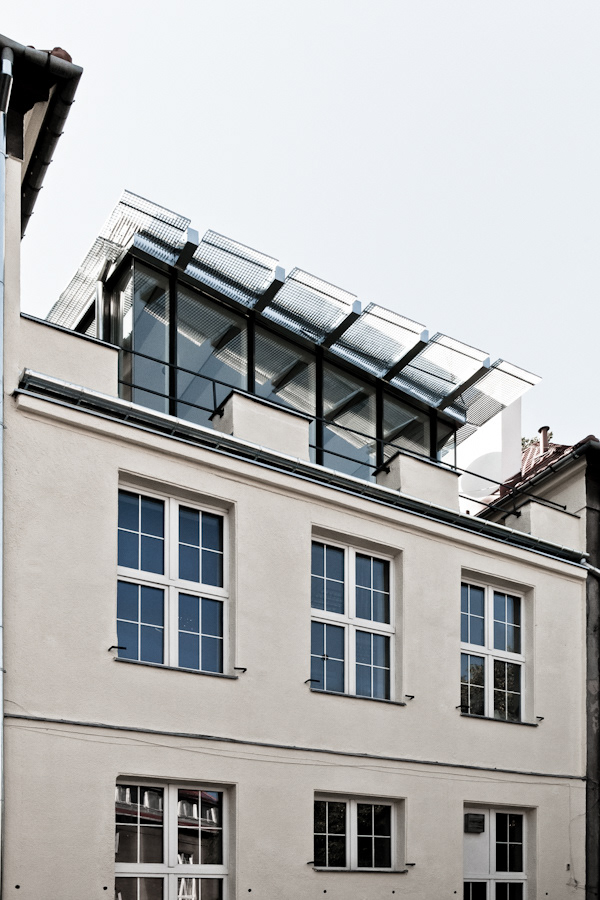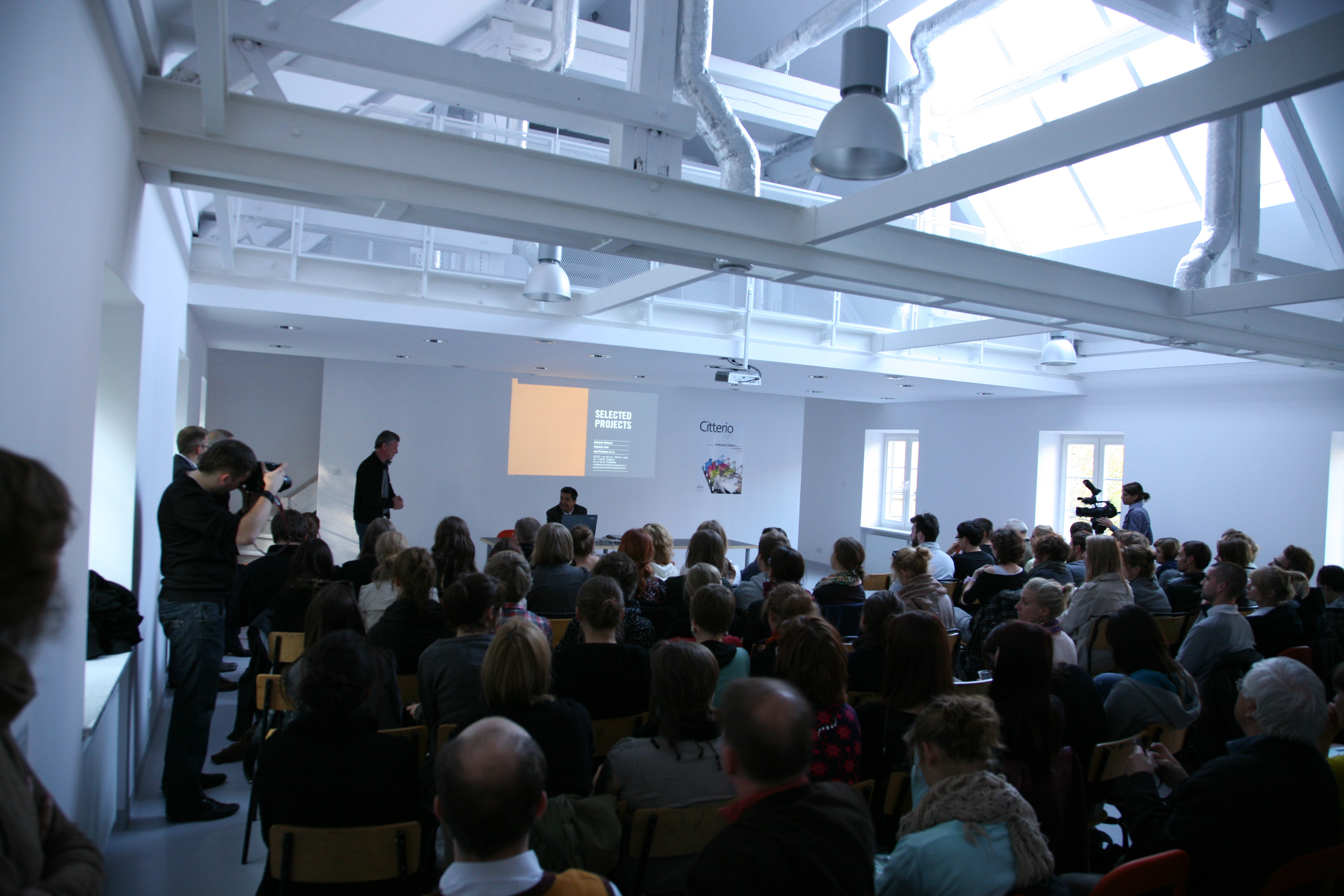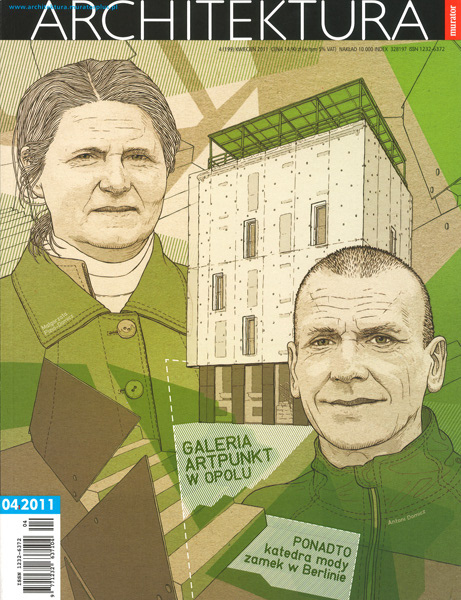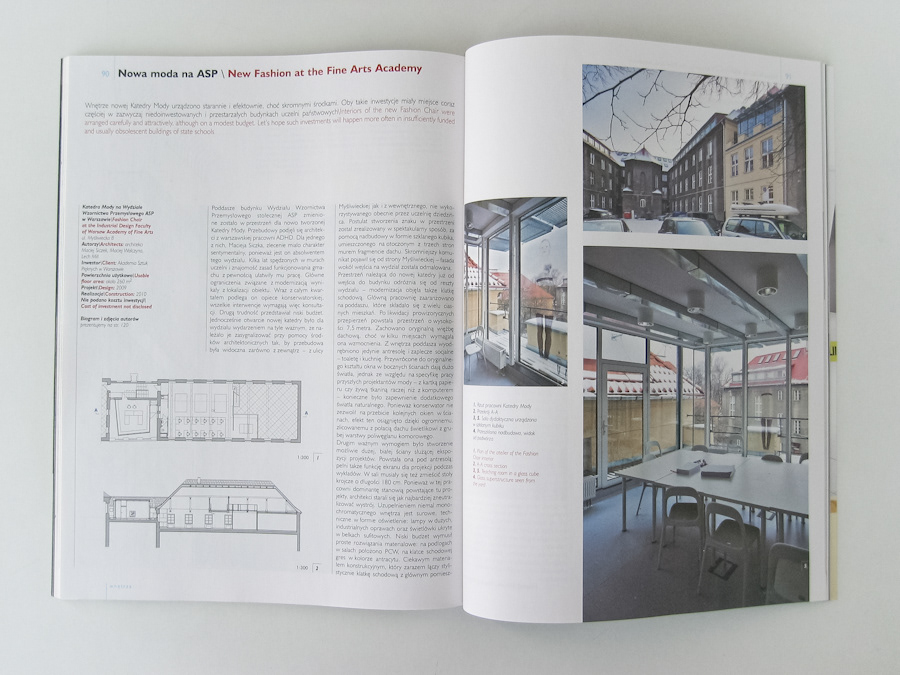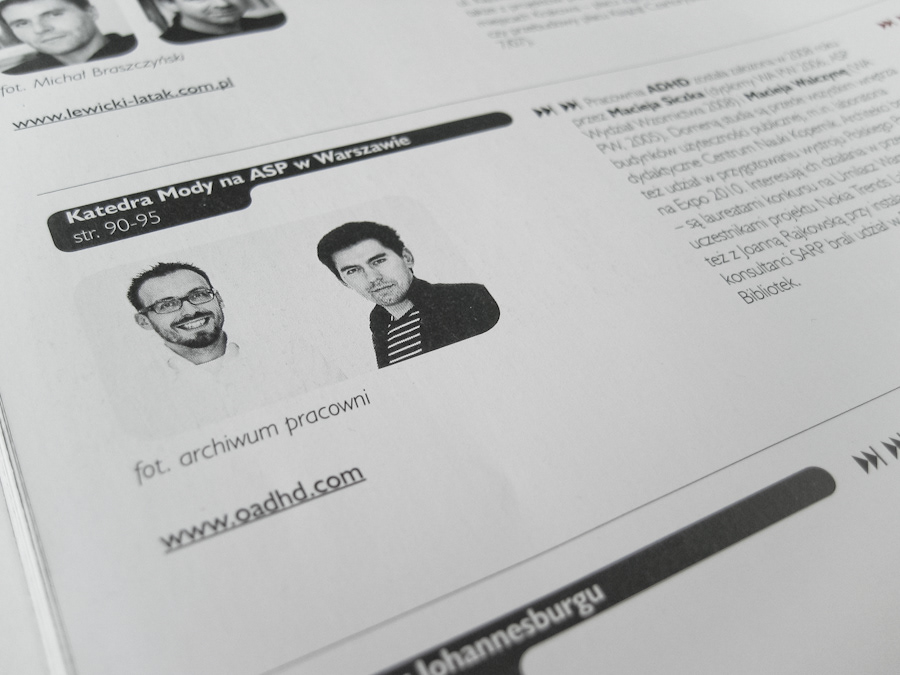 The project was published in Architektura Murator - the most important polish architectural newsletter.